《中国日报》专版报道,中广核高质量共建"一带一路"清洁能源产业生态圈
"一带一路"倡议提出十年来,中广核充分发挥清洁能源产业优势,深度参与全球能源治理与结构转型,积极推动"一带一路"共建国家和地区在核能、核燃料以及风能、太阳能等可再生能源领域的合作,推动更安全、更有竞争力的高科技、低碳技术在全球的应用。
10月17日,《中国日报》刊发专版报道,多角度讲述中广核高质量共建"一带一路"清洁能源产业生态圈,履行海外社会责任,支持和促进可持续发展等背后的故事。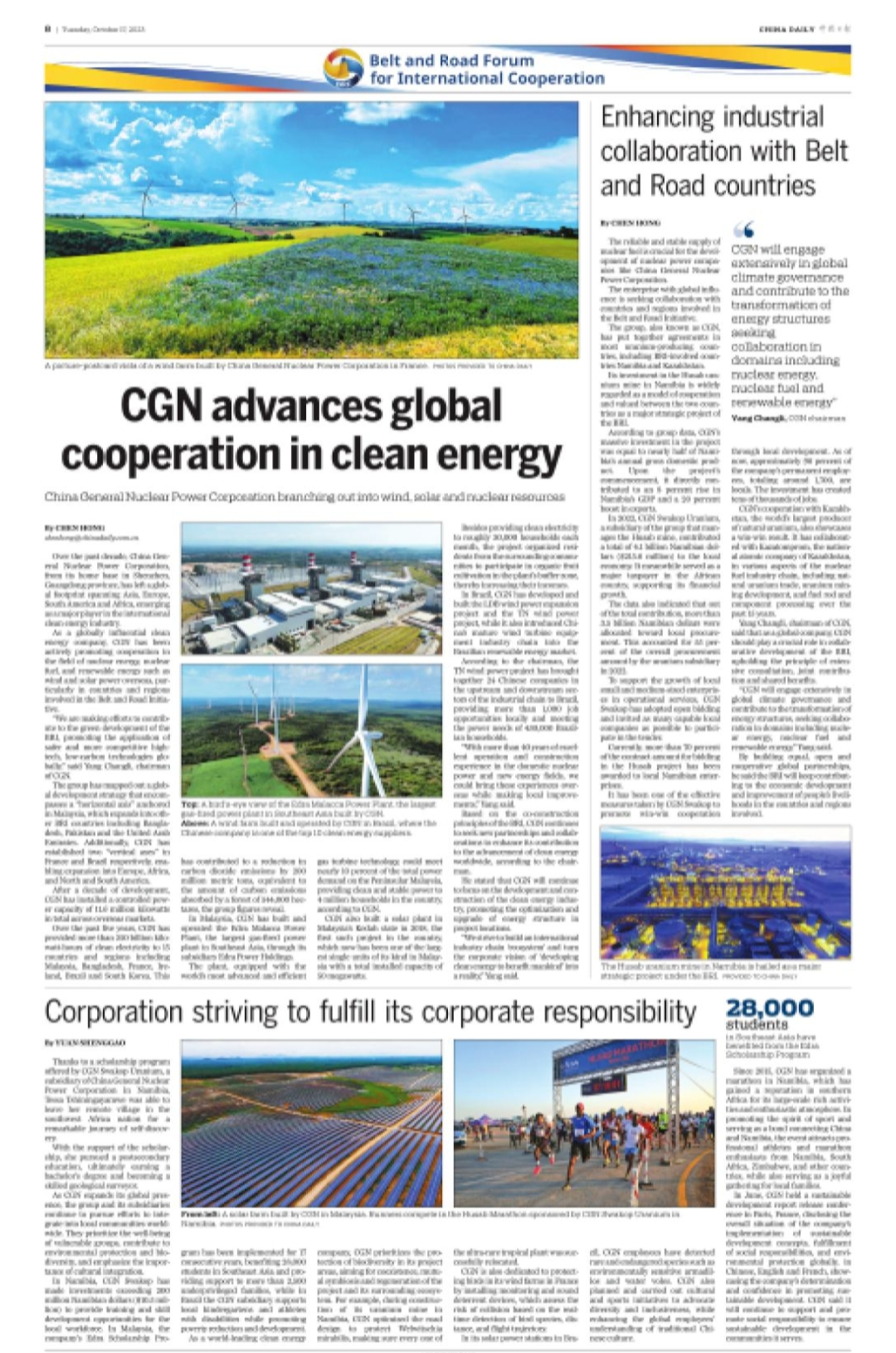 报道原文如下
01

中国日报网刊发《中广核高质量共建"一带一路"清洁能源产业生态圈》
原文标题《CGN advances global cooperation in clean energy》
原文:China General Nuclear Power Corporation branching out into wind, solar and nuclear resources
Over the past decade, China General Nuclear Power Corporation, from its home base in Shenzhen, Guangdong province, has left a global footprint spanning Asia, Europe, South America and Africa, emerging as a major player in the international clean energy industry.
As a globally influential clean energy company, CGN has been actively promoting cooperation in the field of nuclear energy, nuclear fuel, and renewable energy such as wind and solar power overseas, particularly in countries and regions involved in the Belt and Road Initiative.
"We are making efforts to contribute to the green development of the BRI, promoting the application of safer and more competitive high-tech, low-carbon technologies globally," said Yang Changli, chairman of CGN.
The group has mapped out a global development strategy that encompasses a "horizontal axis" anchored in Malaysia, which expands into other BRI countries including Bangladesh, Pakistan and the United Arab Emirates. Additionally, CGN has established two "vertical axes" in France and Brazil respectively, enabling expansion into Europe, Africa, and North and South America.
After a decade of development, CGN has installed a controlled power capacity of 11.6 million kilowatts in total across overseas markets.
Over the past five years, CGN has provided more than 250 billion kilowatt-hours of clean electricity to 15 countries and regions including Malaysia, Bangladesh, France, Ireland, Brazil and South Korea. This has contributed to a reduction in carbon dioxide emissions by 200 million metric tons, equivalent to the amount of carbon emissions absorbed by a forest of 544,000 hectares, the group figures reveal.
In Malaysia, CGN has built and operated the Edra Malacca Power Plant, the largest gas-fired power plant in Southeast Asia, through its subsidiary Edra Power Holdings.
The plant, equipped with the world's most advanced and efficient gas turbine technology, could meet nearly 10 percent of the total power demand on the Peninsular Malaysia, providing clean and stable power to 4 million households in the country, according to CGN.
CGN also built a solar plant in Malaysia's Kedah state in 2018, the first such project in the country, which now has been one of the largest single units of its kind in Malaysia with a total installed capacity of 50 megawatts.
Besides providing clean electricity to roughly 30,000 households each month, the project organized residents from the surrounding communities to participate in organic fruit cultivation in the plant's buffer zone, thereby increasing their incomes.
In Brazil, CGN has developed and built the LDB wind power expansion project and the TN wind power project, while it also introduced China's mature wind turbine equipment industry chain into the Brazilian renewable energy market.
According to the chairman, the TN wind power project has brought together 24 Chinese companies in the upstream and downstream sectors of the industrial chain to Brazil, providing more than 1,000 job opportunities locally and meeting the power needs of 430,000 Brazilian households.
"With more than 40 years of excellent operation and construction experience in the domestic nuclear power and new energy fields, we could bring these experiences overseas while making local improvements," Yang said.
Based on the co-construction principles of the BRI, CGN continues to seek new partnerships and collaborations to enhance its contribution to the advancement of clean energy worldwide, according to the chairman.
He stated that CGN will continue to focus on the development and construction of the clean energy industry, promoting the optimization and upgrade of energy structure in project locations.
"We strive to build an international industry chain 'ecosystem' and turn the corporate vision of 'developing clean energy to benefit mankind' into a reality," Yang said.

译文:十年来,中国广核集团立足广东深圳,足迹遍布亚洲、欧洲、南美、非洲,成为国际清洁能源行业的重要参与者。
作为具有全球影响力的清洁能源企业,中广核一直积极推动海外特别是"一带一路"共建国家和地区在核能、核燃料以及风能、太阳能等可再生能源领域的合作。
中广核董事长杨长利表示:"我们正在努力为'一带一路'绿色发展做出贡献,推动更安全、更有竞争力的高科技、低碳技术在全球的应用。"
中广核制定了"一横两纵"全球发展布局,其中"一横"以马来西亚为立足点,横向扩展到包括孟加拉国、巴基斯坦和阿拉伯联合酋长国在内的其他一带一路沿线国家。"两纵"以法国和巴西为立足点,纵向分别向欧洲、非洲以及南北美洲拓展。
经过十年发展,中广核在海外市场的控股电力装机容量达到1160万千瓦。
五年来,中广核已为马来西亚、孟加拉国、法国、爱尔兰、巴西、韩国等15个国家和地区提供了超过2500亿千瓦时的清洁电力。该组织的数据显示,这减少了二氧化碳排放量2亿吨,相当于54.4万公顷森林吸收的碳排放量。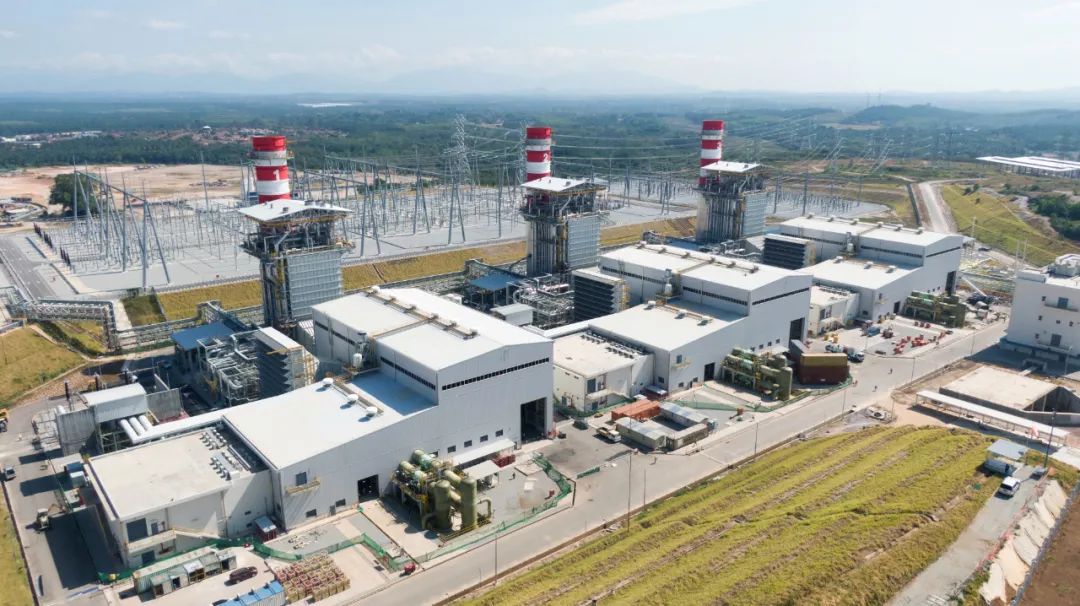 ▲东南亚最大燃气发电项目——马来西亚EMPP燃气电厂
在马来西亚,中广核通过子公司埃德拉电力控股公司建设并运营东南亚最大的燃气发电厂EMPP电厂。该电厂配备了全球最先进、最高效的燃气轮机技术,可满足马来西亚半岛近10%的总电力需求,为马来西亚400万户家庭提供清洁、稳定的电力。
2018年,中广核还在马来西亚吉打州建设了马来西亚首个太阳能电站项目,目前已成为马来西亚最大的单体机组之一,总装机容量达到50兆瓦。除了每月为约3万户家庭提供清洁电力外,该项目还组织周边社区居民参与厂区缓冲区有机水果种植,增加了居民收入。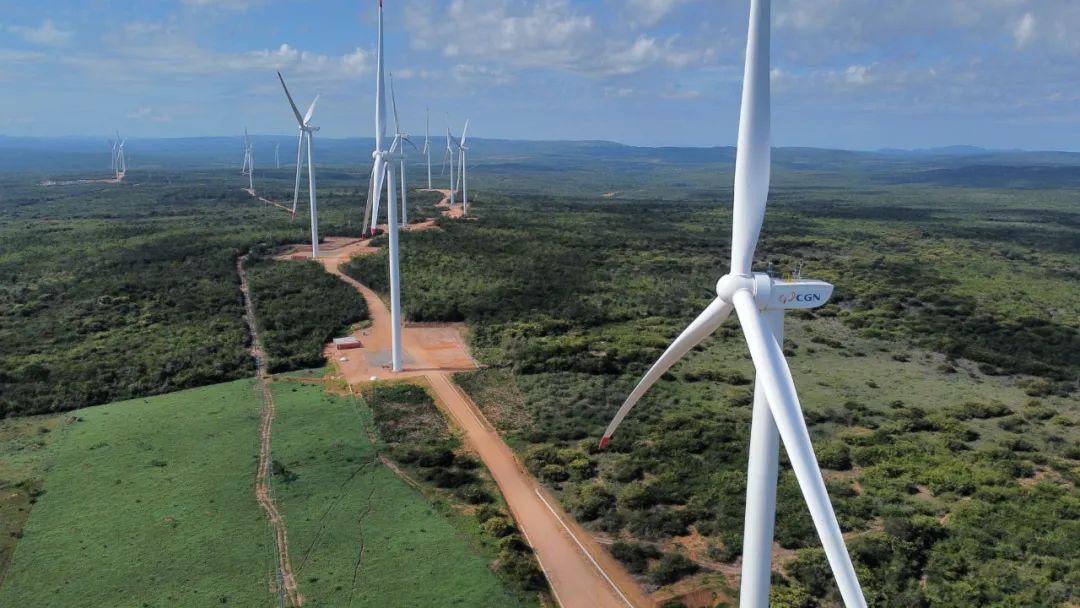 ▲中广核巴西Tanque Novo风电项目
在巴西,中广核开发建设了LDB风电扩建项目和TN风电项目,同时还将中国成熟的风机设备产业链引入巴西可再生能源市场。
杨长利表示,TN风电项目将产业链上下游的24家中国企业聚集到巴西,为当地提供了1000多个就业机会,满足约43万巴西家庭的电力需求。
"我们在国内核电和新能源领域拥有40多年的优秀运营和建设经验,我们可以将这些经验带到海外,同时在本地进行改进。"杨说。
杨长利表示,中广核将本着共建"一带一路"的原则,不断寻求新的伙伴关系和合作,为全球清洁能源发展做出更大贡献。
他表示,中广核将继续专注于清洁能源产业的开发建设,推动项目所在地能源结构优化升级。
"我们努力打造国际产业链'生态系统',将'发展清洁能源造福人类'的企业愿景变为现实。"杨长利说。
02
中国日报网刊发《中广核持续推动核能产业合作走深走实》
原文标题《Enhancing industrial collaboration with Belt and Road countries》
原文:The reliable and stable supply of nuclear fuel is crucial for the development of nuclear power companies like China General Nuclear Power Corporation.
The enterprise with global influence is seeking collaboration with countries and regions involved in the Belt and Road Initiative.
The group, also known as CGN, has put together agreements in most uranium-producing countries, including BRI-involved countries Namibia and Kazakhstan.
Its investment in the Husab uranium mine in Namibia is widely regarded as a model of cooperation and valued between the two countries as a major strategic project of the BRI.
According to group data, CGN's massive investment in the project was equal to nearly half of Namibia's annual gross domestic product. Upon the project's commencement, it directly contributed to an 8 percent rise in Namibia's GDP and a 20 percent boost in exports.
In 2022, CGN Swakop Uranium, a subsidiary of the group that manages the Husab mine, contributed a total of 4.1 billion Namibian dollars ($215.6 million) to the local economy. It meanwhile served as a major taxpayer in the African country, supporting its financial growth.
The data also indicated that out of the total contribution, more than 3.5 billion Namibian dollars were allocated toward local procurement. This accounted for 55 percent of the overall procurement amount by the uranium subsidiary in 2022.
To support the growth of local small and medium-sized enterprises in operational services, CGN Swakop has adopted open bidding and invited as many capable local companies as possible to participate in the tender.
Currently, more than 70 percent of the contract amount for bidding in the Husab project has been awarded to local Namibian enterprises.
It has been one of the effective measures taken by CGN Swakop to promote win-win cooperation through local development. As of now, approximately 96 percent of the company's permanent employees, totaling around 1,700, are locals. The investment has created tens of thousands of jobs.
CGN's cooperation with Kazakhstan, the world's largest producer of natural uranium, also showcases a win-win result. It has collaborated with Kazatomprom, the national atomic company of Kazakhstan, in various aspects of the nuclear fuel industry chain, including natural uranium trade, uranium mining development, and fuel rod and component processing over the past 15 years.
Yang Changli, chairman of CGN, said that as a global company, CGN should play a crucial role in collaborative development of the BRI, upholding the principle of extensive consultation, joint contribution and shared benefits.
"CGN will engage extensively in global climate governance and contribute to the transformation of energy structures, seeking collaboration in domains including nuclear energy, nuclear fuel and renewable energy," Yang said.
By building equal, open and cooperative global partnerships, he said the BRI will keep contributing to the economic development and improvement of people's livelihoods in the countries and regions involved.
译文:核燃料的可靠稳定供应对于中广核等核电企业的发展至关重要。
作为具有全球影响力的核电企业,中广核正在寻求与"一带一路"共建国家和地区的合作。
中广核已与大多数铀生产国达成了协议,其中包括"一带一路"共建国家纳米比亚和哈萨克斯坦。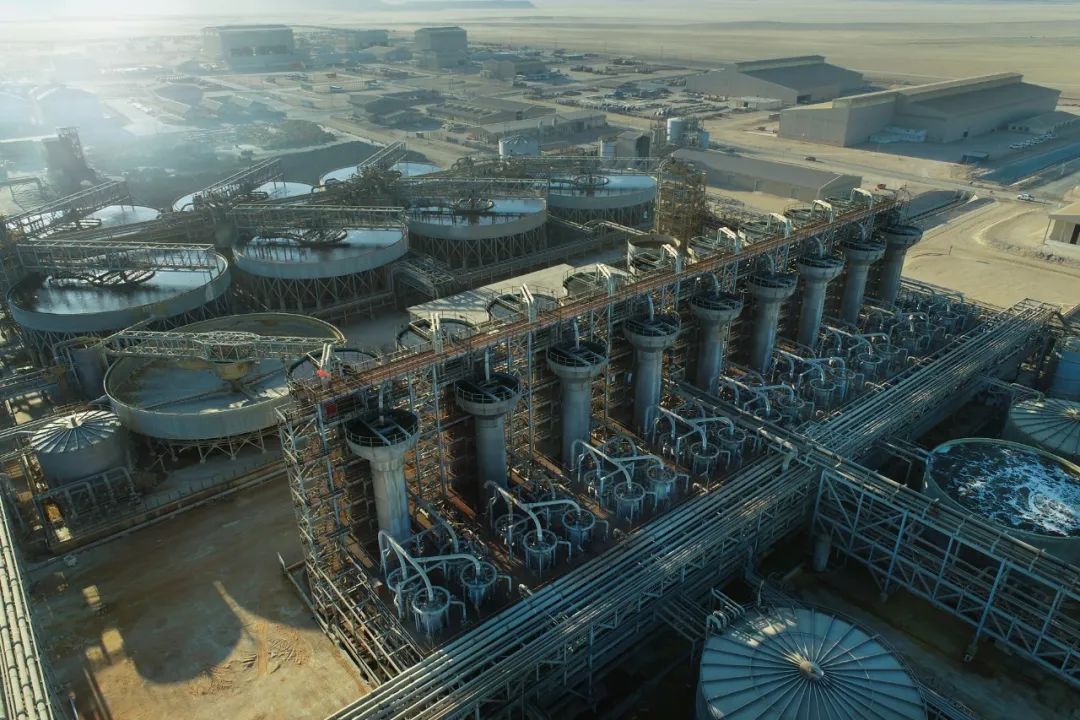 ▲中广核纳米比亚湖山铀矿
其对纳米比亚湖山铀矿的投资被广泛视为两国合作的典范,被视为"一带一路"重要合作项目。
数据显示,中广核对该项目的巨额投资相当于纳米比亚全年国内生产总值的近一半。项目启动后,直接带动纳米比亚GDP增长8%,出口增长20%。
2022年,中广核旗下管理湖山铀矿的子公司中广核斯科公司为当地经济贡献了总计41亿纳米比亚元(约合2.156亿美元)。与此同时,它还是纳米比亚的主要纳税人,支持其财政增长。
数据还显示,在总投资中,超过35亿纳元用于当地采购,占斯科公司2022年采购总额的55%。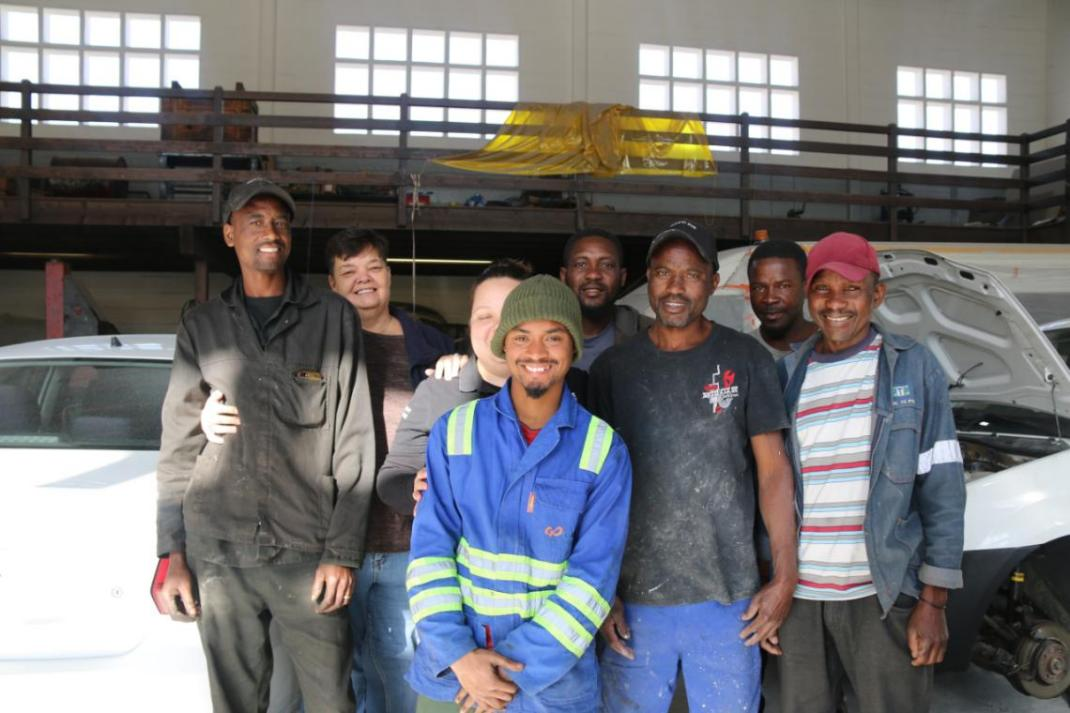 ▲斯科公司湖山项目采取多项措施支持当地中小企业参与运营服务,促进本地采购。图为给湖山铀矿提供车辆防锈服务的本地机修厂员工
为支持当地中小企业运营服务发展,斯科铀业公司采取公开招标的方式,邀请尽可能多有实力的当地企业参与投标。目前,湖山项目70%以上的招标合同额已授予纳米比亚当地企业。
这是中广核斯科公司通过当地发展促进合作共赢的有效举措之一。截至目前,该公司约 96% 的正式员工(约 1700 人)是当地人。这项投资创造了数万个就业岗位。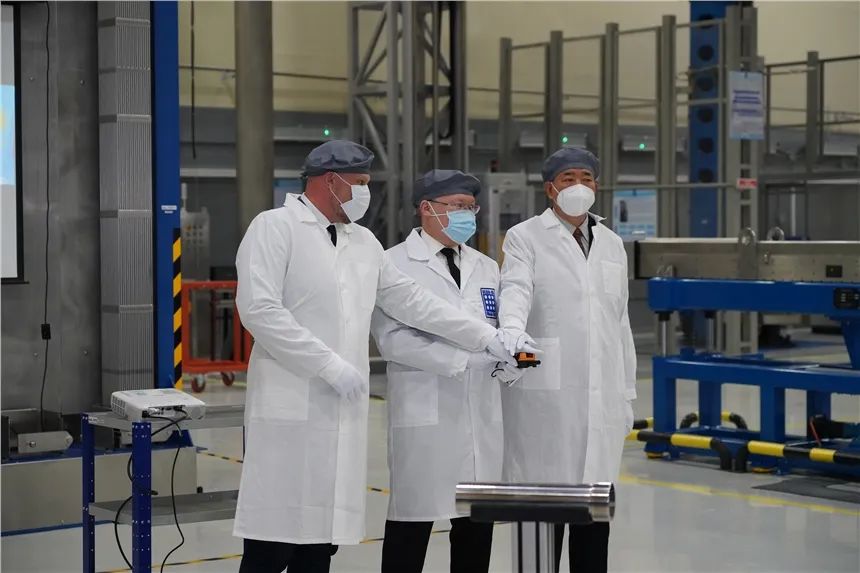 ▲中哈组件厂建成投产仪式
中广核与全球最大天然铀生产国哈萨克斯坦的合作也展现了双赢的成果。过去15年来,它与哈萨克斯坦国家原子能工业公司Kazatomprom在核燃料产业链的各个方面进行了合作,包括天然铀贸易、铀矿开发、燃料棒及部件加工等。
中广核董事长杨长利表示,作为一家全球化企业,中广核应该本着共商、共建、共享的原则,在共建"一带一路"中发挥重要作用。
杨长利说:"中广核将广泛参与全球气候治理,为能源结构转型做出贡献,寻求在核能、核燃料、可再生能源等领域的合作。"

他表示,"一带一路"将继续构建平等、开放、合作的全球伙伴关系,为共建国家和地区经济发展、民生改善作出贡献。
03
中国日报网刊发《中广核在全球项目范围内积极履行社会责任》
原文标题《Corporation striving to fulfill its corporate responsibility》
原文:Thanks to a scholarship program offered by CGN Swakop Uranium, a subsidiary of China General Nuclear Power Corporation in Namibia, Tessa Tshiningayamwe was able to leave her remote village in the southwest Africa nation for a remarkable journey of self-discovery.
With the support of the scholarship, she pursued a postsecondary education, ultimately earning a bachelor's degree and becoming a skilled geological surveyor.
As CGN expands its global presence, the group and its subsidiaries continue to pursue efforts to integrate into local communities worldwide. They prioritize the well-being of vulnerable groups, contribute to environmental protection and biodiversity, and emphasize the importance of cultural integration.
In Namibia, CGN Swakop has made investments exceeding 200 million Namibian dollars ($10.5 million) to provide training and skill development opportunities for the local workforce. In Malaysia, the company's Edra Scholarship Program has been implemented for 17 consecutive years, benefiting 28,000 students in Southeast Asia and providing support to more than 2,500 underprivileged families, while in Brazil the CGN subsidiary supports local kindergartens and athletes with disabilities while promoting poverty reduction and development.
As a world-leading clean energy company, CGN prioritizes the protection of biodiversity in its project areas, aiming for coexistence, mutual symbiosis and regeneration of the project and its surrounding ecosystem. For example, during construction of its uranium mine in Namibia, CGN optimized the road design to protect Welwitschia mirabilis, making sure every one of the ultra-rare tropical plant was successfully relocated.
CGN is also dedicated to protecting birds in its wind farms in France by installing monitoring and sound deterrent devices, which assess the risk of collision based on the real-time detection of bird species, distance, and flight trajectory.
In its solar power stations in Brazil, CGN employees have detected rare and endangered species such as environmentally sensitive armadillos and water voles. CGN also planned and carried out cultural and sports initiatives to advocate diversity and inclusiveness, while enhancing the global employees' understanding of traditional Chinese culture.
Since 2015, CGN has organized a marathon in Namibia, which has gained a reputation in southern Africa for its large-scale rich activities and enthusiastic atmosphere. In promoting the spirit of sport and serving as a bond connecting China and Namibia, the event attracts professional athletes and marathon enthusiasts from Namibia, South Africa, Zimbabwe, and other countries, while also serving as a joyful gathering for local families.
In June, CGN held a sustainable development report release conference in Paris, France, disclosing the overall situation of the company's implementation of sustainable development concepts, fulfillment of social responsibilities, and environmental protection globally, in Chinese, English and French, showcasing the company's determination and confidence in promoting sustainable development. CGN said it will continue to support and promote social responsibility to ensure sustainable development in the communities it serves.
译文:得益于中广核纳米比亚子公司中广核斯科公司提供的奖学金项目,泰莎·钦宁亚姆韦(Tessa Tshiningayamwe)得以离开这个非洲西南部国家的偏远村庄,踏上一段非凡的自我发现之旅。
在奖学金的支持下,她继续接受高等教育,最终获得了学士学位,并成为一名熟练的地质测量员。
随着中广核在全球范围扩大业务,该集团及其子公司继续努力融入全球当地社区。他们优先考虑弱势群体的福祉,为环境保护和生物多样性做出贡献,并强调文化融合的重要性。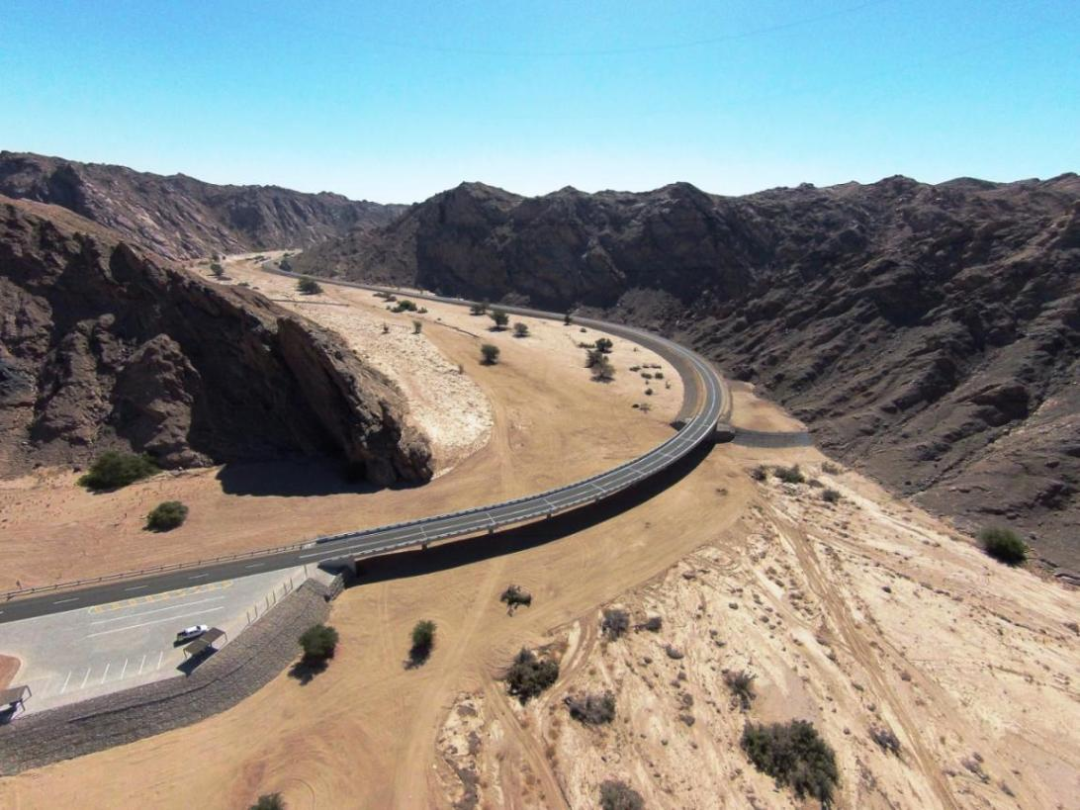 ▲斯科公司投资修建的21公里矿山公路
在纳米比亚,中广核斯科公司已投资超过 2 亿纳元(约合1050万美元),为当地劳动力提供培训和技能发展机会。在马来西亚,埃德拉公司奖学金计划已连续实施17年,惠及东南亚28000名学生,为2500多个贫困家庭提供支持。在巴西,中广核子公司在支持当地幼儿园和残疾运动员的同时,推动减贫和康复事业发展。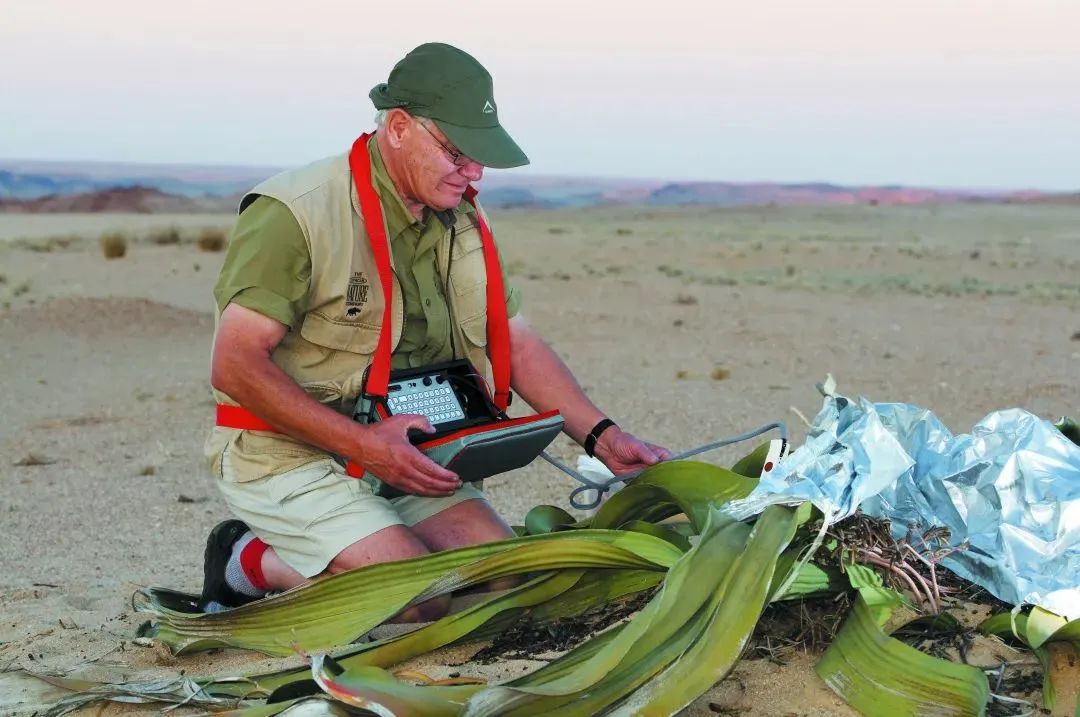 ▲斯科公司对当地珍稀植物千岁兰采取了有针对性的保护措施
作为全球领先的清洁能源企业,中广核优先保护项目区生物多样性,力求项目及其周边生态系统共存、互生、再生。例如,在纳米比亚湖山铀矿建设过程中,中广核优化道路设计,以保护千岁兰这种极为罕见的热带植物,确保每一株都成功移植成活。
中广核还致力于保护其在法国的风电场周边的鸟类,通过安装监测和声音防御装置,根据实时检测到的鸟类物种、距离和飞行轨迹来评估碰撞风险。
在巴西的太阳能发电站,中广核员工发现了对环境敏感的犰狳和水田鼠等珍稀濒危物种。中广核还策划开展文化体育活动,倡导多元化、包容性,同时增强全球员工对中华传统文化的了解。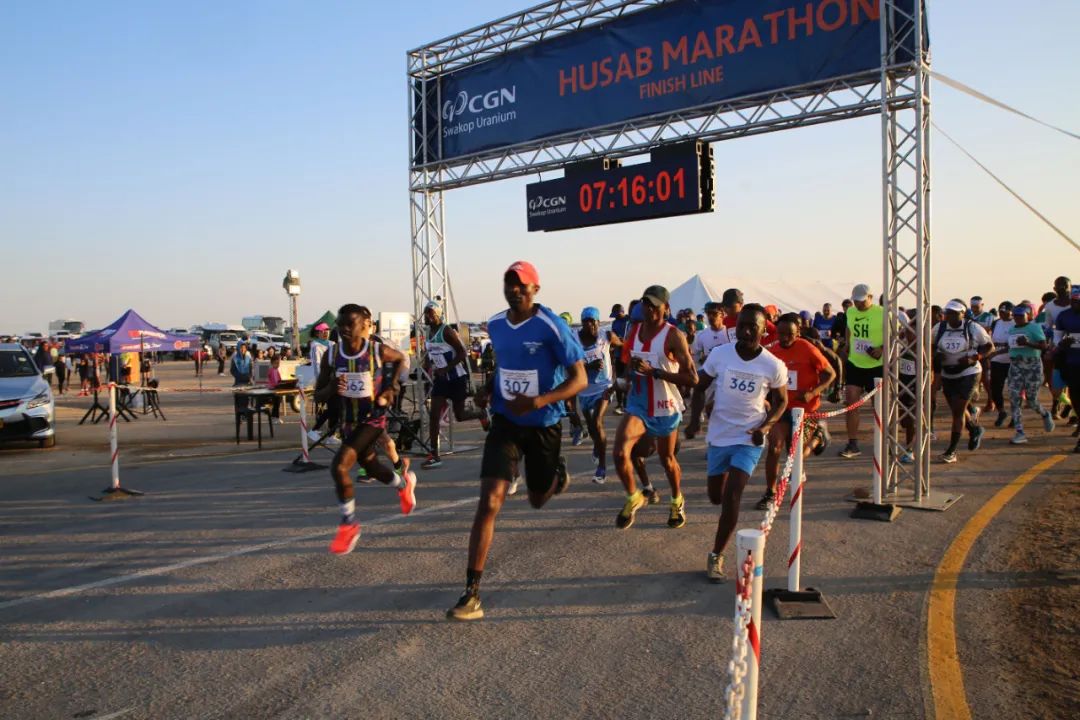 ▲斯科公司成功举办第六届"湖山杯"马拉松比赛
自2015年起,中广核在纳米比亚举办马拉松赛事,以其规模宏大、活动丰富、气氛热烈而在南部非洲享有盛誉。该活动弘扬体育精神,成为连接中纳两国的纽带,吸引了来自纳米比亚、南非、津巴布韦等国的专业运动员和马拉松爱好者,也成为当地家庭的欢乐聚会。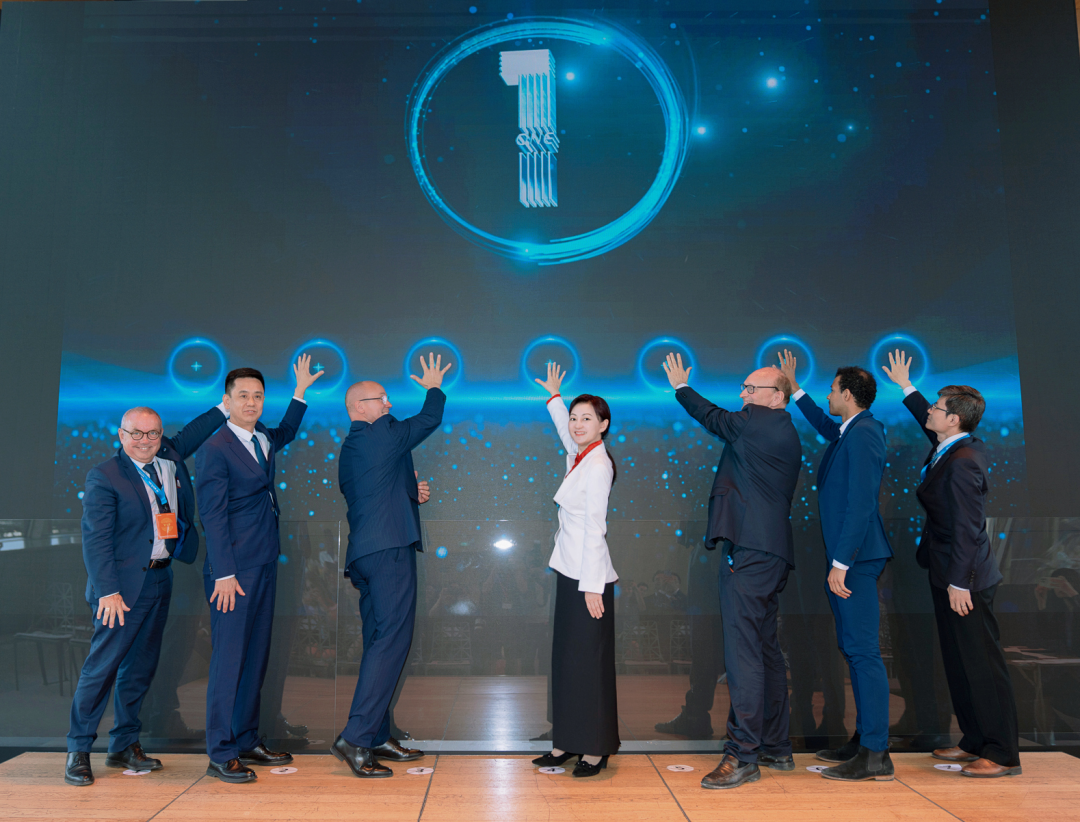 ▲中广核在法国举行海外可持续发展报告发布会
2023年6月,中广核在法国巴黎召开可持续发展报告发布会,用中、英、法三种语言披露了企业在全球范围内落实可持续发展理念、履行社会责任和保护生态环境的整体情况,彰显了企业推动可持续发展的决心和信心。中广核表示,未来将继续支持和促进社会责任,确保其服务社区的可持续发展。